DreamFiancee > Blog >

Traditional Asian Wedding: Celebration, Peculiarities, Customs
‌ Asian culture is replete with a great lot of customs, rituals, and rites. And an Asian wedding is one of those events that abounds with numerous traditions. What are they? Are they different depending on the region? Are they obligatory to follow all the time? Find the answers to these questions in the article below.
Asian marriage customs
‌ Every Asian country has its own wedding traditions and it can be quite a challenge to decide what you have to necessarily bring in and what you can omit. It especially concerns international couples. For example, Asian American weddings happen so often nowadays that partners have to rack their brains and think about every detail in order for the ceremony to be modern, yet traditional. So if you're planning to marry an Asian woman, read on.
Asian marriage customs by region
‌ People living in the countries represented below are the ones who tend to marry Westerners more than others. How do they celebrate love?
India
‌ India has lots of wedding traditions. Here are just a few of them.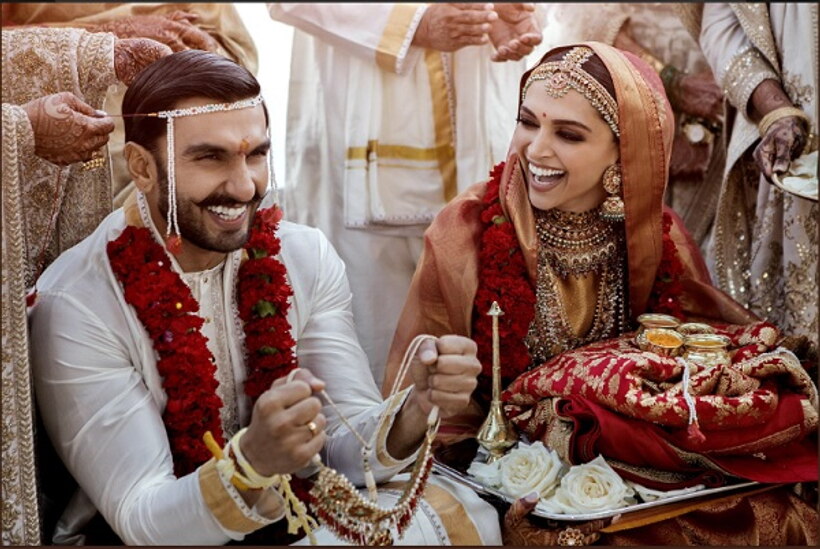 Red dress. Asian wedding dresses are in many cases red. Indian girls wear red garments for the ceremony too. It's never white because white is a color of widowhood in the country.
Mehendi ceremony. A very beautiful tradition. It happens just one day before the wedding when only girls gather and sophisticated patterns are painted on their hands and feet with mehndi (also called henna). They have hearty talks and discuss future prospects.
Mangalsutra. Asian wedding rings can take various forms and be very different from the ones Westerners are used to. Specifically, an Indian groom ties a mangalsultra around the bride's neck (a necklace with two gold pendants). It symbolizes a strong bonding for 100 years.
China
‌ Here are a few key traditions the Chinese usually follow during wedding ceremonies.
Red color. Red is regarded as a lucky color in China. It represents love, prosperity, and happiness. So don't be surprised if you get a red invitation and then come to the wedding and see a bride in a red dress, presents wrapped in red paper, and red decorations and accessories all around the wedding spot.
Hair combing ceremony. It happens a day before the wedding and symbolizes the bride's transition from childhood into adulthood. That's why it usually happens at a bride's home. The combing is usually done by the mother. There are dragon phoenix candles around that create a special and very intimate atmosphere.
Tea ceremony. Nowadays Chinese weddings are often costly and posh, but it wasn't always that way. Previously, the tea ceremony was a significant part of every wedding to honor the parents. The tradition is still alive, but now it's a bit different and doesn't take a long time. The couple kneels on tea pillows facing the parents and serves the tea.
Japan
‌ There are two kinds of Japanese marriages according to the way of meeting a spouse.
Miai. In this case marriage is contractual (pre-arranged).
Ren'ai. Two partners together agree to tie the knot. It's their choice.
‌ Weddings in Japan, as a rule, happen in the spring or autumn. The ceremony is held in a Shinto shrine or a chapel. Besides, it's common to unite a few ceremonies and have them together.
‌ Red and white colors symbolize happiness in Japan, so they're used everywhere. A bride is fully covered with special white dye. She can also have a watabōshi (a white covering worn over the head) or a tsunokakushi which is presupposed to hide her so-called "horns of jealousy".
‌ The most widespread custom at Japanese weddings is the exchange of nuptial cups, which is known as san san ku do (meaning three, three, and nine). The couple drinks sake three times each, from three different-sized sake cups. Then they exchange the cups which means they exchange their marriage vows.
Korea
‌ A Korean wedding is a very serious and far-reaching event. The marriage signifies two families uniting. Therefore, parents actively participate in throwing and maintaining reception. Parents have special garments on, present and get unusual gifts, and bless their children during the whole day.
‌ By the way, Asian wedding gifts are in many cases very symbolic too. For one, a groom gives a real goose to his mother-in-law. A wooden option of a gift is also common today. The bird represents unity, friendship, and love.
‌ The bride, on her part, gives Korean dates and chestnuts to the groom's parents. It expresses a girl's desire to have a strong family with her chosen one. It's also a symbol of future kids.
‌ A few traditions that are always followed at Korean weddings:
The couple always washes their hands prior to the ceremony.
They drink wine from a cup made by the mother-in-law.
Parents can invite who they want. It often causes big receptions with over 500 people visiting the wedding.
If you're a guest at a Korean wedding, you're asked to bring money as a present.
Indonesia
‌A wedding is a very meaningful holiday in Indonesian culture. It's accompanied by lots of rites and customs.
Pingitan Tradition. The bride can't leave home for some time preceding the wedlock. She usually spends time grooming herself. It means drinking healthy beverages made of herbs, diet, and even spa procedures.
Minangkabau (proposing to the groom). Yes, the relatives of the bride propose to their daughter's future spouse. They go to his family and when the proposal is confirmed, they exchange family antiques as gifts.
Sinamot. Two families talk and agree on future marriage dowry. Depending on the social class, education, and career prospects, the amount of dowry can be very different. The smarter and the richer the girl is, the more she's honored and, as a result, receives a higher value.
‌Weddings in Asia are really different from the ones in Europe or America. No matter who you're at a ceremony — a bride, a groom, a parent, or a guest — you'd better get acquitted with local traditions and be ready if you don't want to get into hot water.